Depending on the nature of your job you might not be at liberty to dress as you please in order not to get into trouble with HR or give your clients the wrong impression about the organization.
However, it is always important to find clothes that are appropriate for your office environments and at the same time beautiful to portray an individual style and personality.
Contrary to the popular opinion that Monday morning outfits must look serious,corporate and sometimes boring, you can still switch your style and appear in the office looking stylish, classy and elegant on Mondays.
Here are 5 outfits that would switch your Monday style.
Blazer And Dress Combo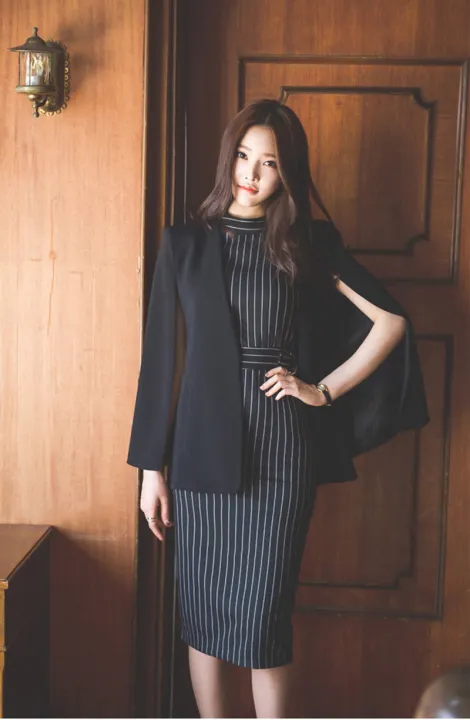 Get a stylish look with the blazer and dress combo. You can either style with two bright colors or one bright color and a dull color. Either ways, this outfit is perfect for Mondays.
Black And White Combo
No one ever misses it in a black and white combination. It is stylish and classy.
Blazer Dress Outfit
Blazer dresses are making a major comeback this season and it can be a perfect outfit for Mondays. You can also switch it to an after work outfit easily with the right accessories.
Monotone Outfits
Same color outfit can be tricky but if you know how to combine them, it can be a perfect outfit for Mondays.